More Than a Healing Session
Are you experiencing illness, fatigue, or lack of energy?
Combining the power of positive energy and reinforcement with the healing energy of Archangel Raphael and other Archangels, Hands on Healing sessions could greatly assist you in achieving a balanced life with renewed energy and wellness.
Why Commit?
Each Practitioner is fully trained and certified as an AEP and Hands on Healing Practitioner bound by the AEP Code of Ethics
New unique healing modality allows the 3 minds to work together, providing the biggest impact for clients
Each Practitioner has training to use Angel Techniques as guided
Each Practitioner is experienced in working with Archangel Raphael, acting as a conduit to flow the archangel's healing energy and assist clients to be receptive of that energy.
Each client receives the opportunity for general healing in areas such as major organs, immune system, endocrine system, digestive system, nervous system and brain, cognitive and emotions.
Each client may ask for specific healing such as: stress, cancer, diabetes, chronic/acute pain, anxiety, fibromyalgia, depression, arthritis, and the list goes on.

​AEP ANGEL TECHNIQUES:
Aura Cleansing
Energy Cord Cutting
Energy Shields for Protection
Body Scanning
Belief Pattern Change
Energy Ball Release
(Block Removal and Emotion Change)
Past Life Healing
Chakra Healing
Third Eye Clearing
Contract and Vow Removal
Conflict with EGO ChangeGet started on your way to wellness and a balanced lifestyle NOW!
---
More Info

Go to aephealing.com for more information about AEP Hands on Healing.


Contact Me

Located in Regina, SK, Canada
HOURS OF OPERATION:
Evenings:
Tuesday, Wednesday,
6:00 / 7:30

Daytime:
Saturdays
​9:30 / 11:00 / 12:30
Powered by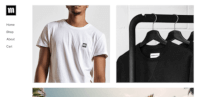 Create your own unique website with customizable templates.